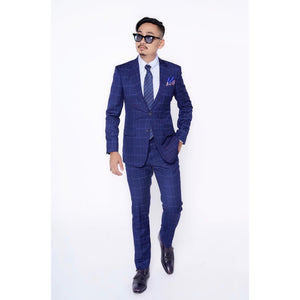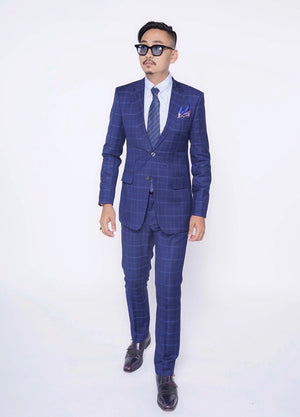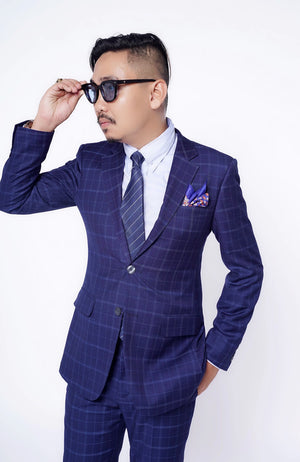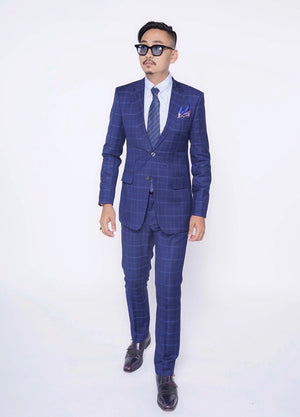 RTW CONTEMPORARY Navy Plaid
*A slim, clear cut and sophisticated suit for both business and smart casual occasions
*Navy Kẻ Plaid
Tất cả các hoạ tiết kẻ ô đều làm những vị khách khó tính e ngại, đặc biệt với những anh em có chiều cao khiêm tốn. Tuy nhiên, qua bộ ảnh dưới, Leon xin được là minh chứng sống cho anh em thấy rằng dẫu chỉ cao 1m65, nặng 63kg, nếu mặc suit được cắt ôm gọn-hiện đại-không thừa cm nào- thì dáng người mặc hoàn toàn được tôn lên.
Bộ này business và smart casual đều dùng được. 
⚜️Đến Leon Suits để được tư vấn phong cách và phong thái quý ông!!!
⚜️0909717164 (Leon)
⚜️Lầu 2, 181 Đinh Tiên Hoàng, Đakao, Q1, TpHCM
#suits #leonsuits #leonsuitsrtw #dapper #dapperman #gentleman #gentlemanstyle #dappergentleman #classicgentleman #saigon #vietnam #bespoke #bespokesuits #bespoketailoring #bespoketailor